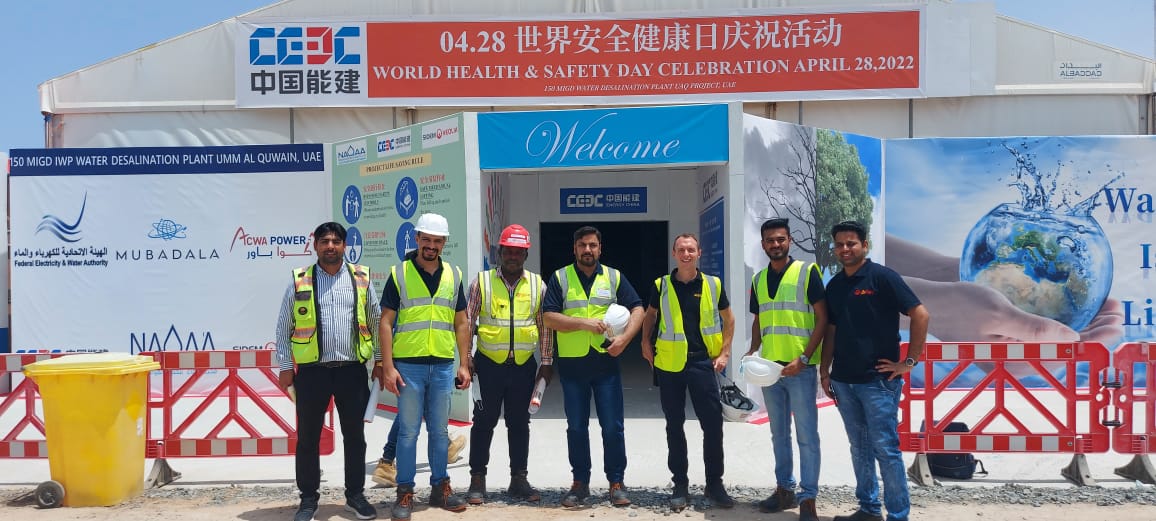 PARTICIPATED IN WORLD HEALTH & SAFETY DAY CELEBRATION ARRANGED BY NAQAA IN UMM AL QUWAIN 150 MIGD INDEPENDENT WATER PROJECT.
We Lootah Lemmens are glad to participate in the World Health & Safety Day Exhibition on Annual World Day for Safety and Health at Work – 28.04. 2022. It was jointly organized by NAQAA in Umm Al Quwain 150 MIGD INDEPENDENT WATER PROJECT (FEWA) on April 28, 2022.
The aim was to build a positive safety and health culture where UAE's most reputed companies also participated in the Exhibition. Lootah Lemmens was showcasing our products and services and it was attracted by many visitors!!