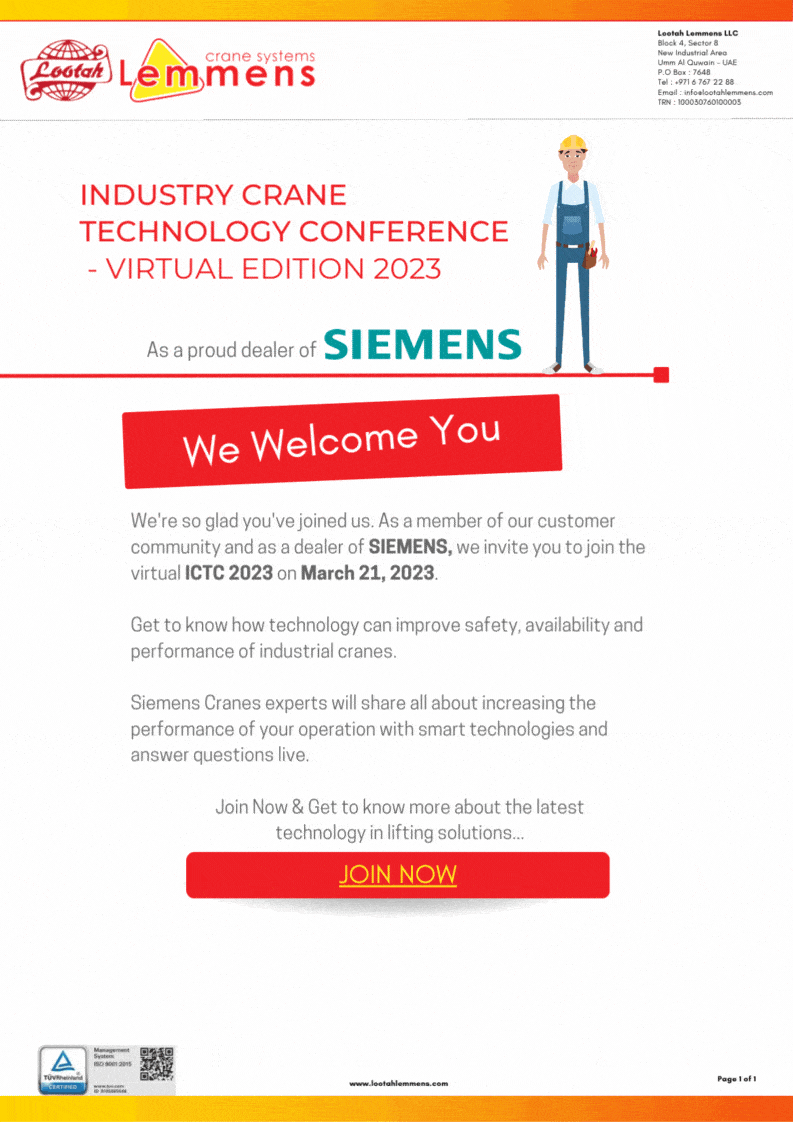 Make it real with digitalization – SIEMENS presents Industry Crane Technology Conference 2023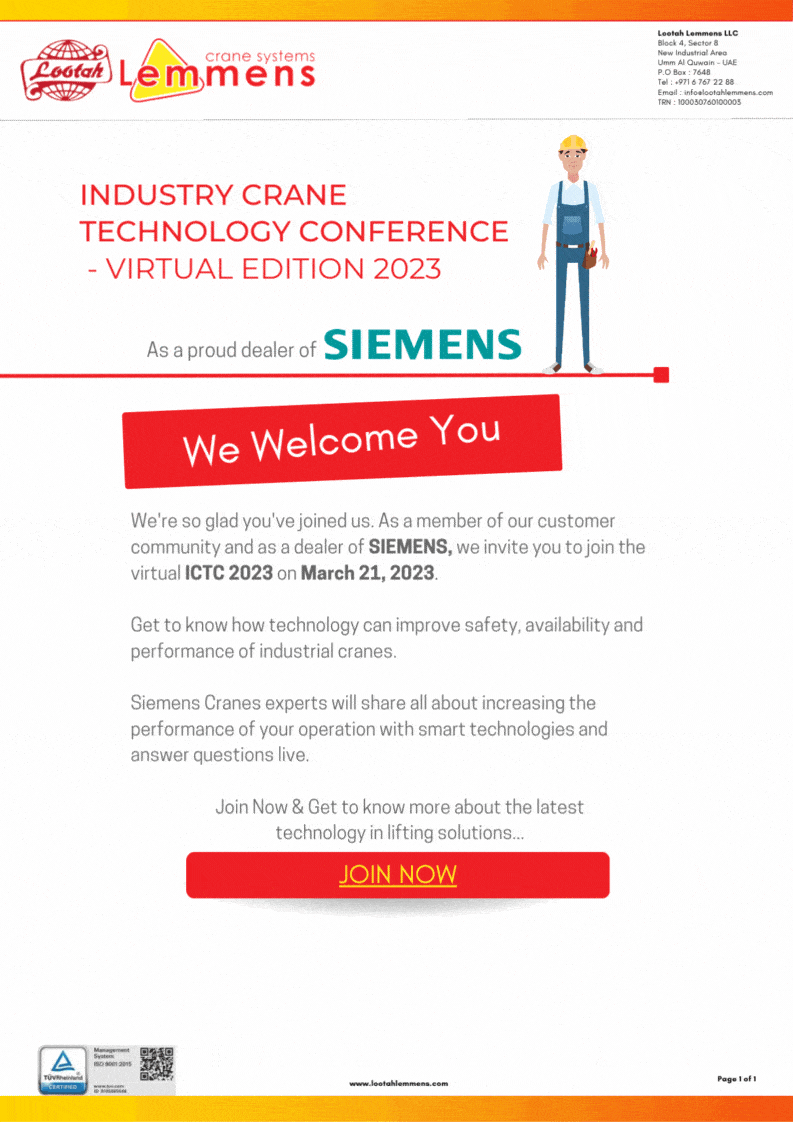 Being a proud dealer of SIEMENS, Lootah Lemmens LLC welcomes you to learn more about industry cranes & technology behind it…
Industrial crane technology has evolved enormously during the last few decades, in par with the latest innovations and advancements of technology. With the introduction of artificial intelligence, machine learning and other technological advancements of this era has made it easy for us to reach our goals, swiftly.
We think it's always important to be well aware about the advancements around us. So we welcome you to join the virtual ICTC 2023 on March 21st. Get to know how technology can improve safety, availability and performance of industrial cranes.
Our cranes experts will share all about increasing the performance of your operation with smart technologies and answer questions live.
If you haven't registered yet, Click here to Register.