LOOTAH LEMMENS LLC is now EAC Certified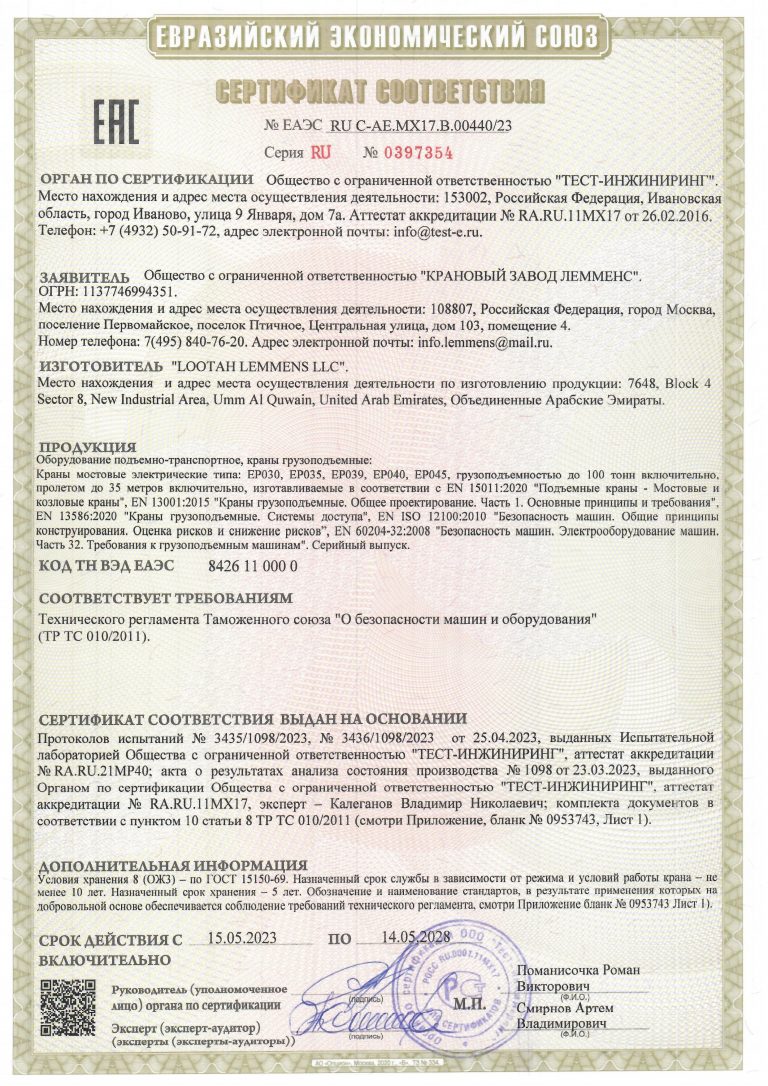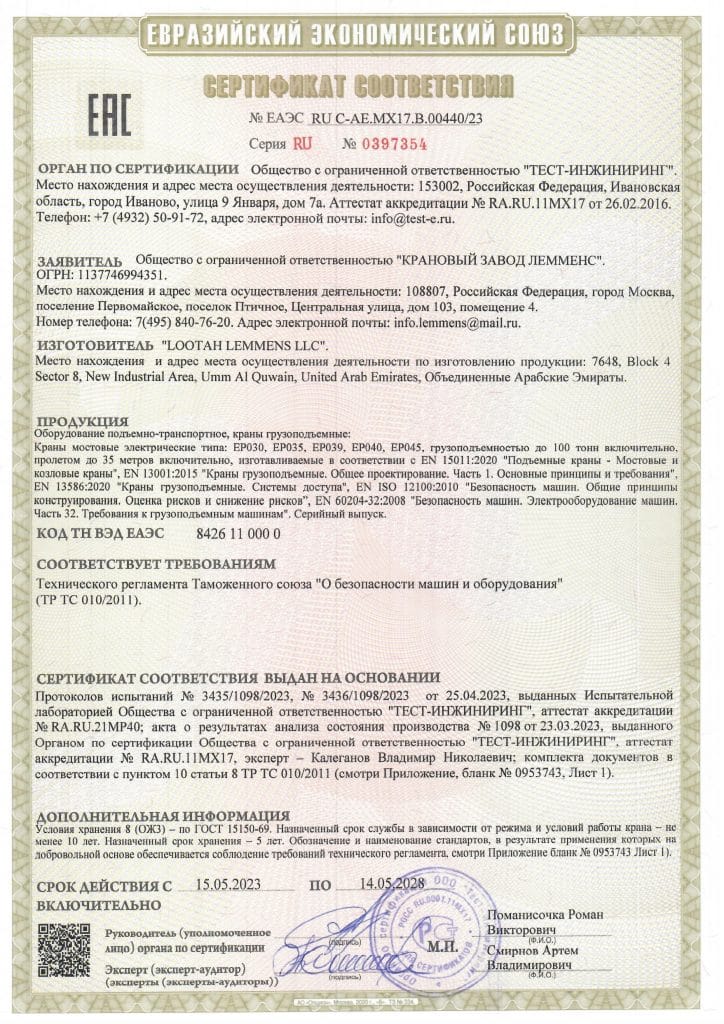 First Overhead, Gantry, Jib Crane Manufacturer in UAE to be certified by EAC
We are to proud to announce another achievement made by Lootah Lemmens LLC team. Now we are an EAC certified company – meaning now we can serve our customers in Russia, Belarus, Kazakhstan, Armenia and Kyrgyzstan. This marks a milestone in the history of Lootah Lemmens LLC and our efforts to serve customers from vast range of geographical locations.
We have done turnkey lifting and material handling projects for various industries in different parts of the world – Germany, Belgium, Netherlands, Egypt, Oman, Qatar, Saudi Arabia to name a few. Our special equipment ranging from overhead cranes, jib cranes, gantry cranes, monorail systems to supply of crane related spare parts including electric hoists of multiple lifting capacities are working in different parts of the world, serving several happy customers.
We keep our customers happy through the centralized hub of Lemmens Crane Systems – Netherlands, and the base in UAE is Lootah Lemmens LLC. Our subsidiaries in Armenia, Egypt, Russia extends our service network enabling us to fulfill requirements for various enquiries related to overhead cranes, gantry cranes, jib cranes, monorail systems, suspension cranes, EOT cranes and crane related spare parts such as electric hoists from major brands.
We have contributed our service to many major projects in Dubai, Abu Dhabi, Sharjah, Fujairah, Umm Al Quwain and Ras Al Khaimah. Being the top overhead EOT and gantry  crane manufacturer in UAE, we strive everyday to keep up our promises made to our customers. Our maintenance team covers all over United Arab Emirates and  ensures that there's no downtime for our customers and through our Annual Maintenance Contract ( AMC ) package, we help them to make sure that their overhead cranes, jib cranes, EOT cranes, bridge cranes, warehouse cranes, workshop cranes or suspension cranes are always reliable and operational.
Get in touch with us today & learn more how we can support you…